EG Lettering by Everita Gardner
I'm Ev and my love for calligraphy grew from my love for all things delicate and traditional. What started as a hobby has become more than I could have wished for. I really cherish working with couples to create mesmerising stationery that not only sets their day apart but truly carries a piece of them.
Bespoke wedding stationery and calligraphy around the world
Based in the heart of Yorkshire in the United Kingdom, I lovingly handcraft all my work here. But the couples I work with live, and get married, in locations around the world.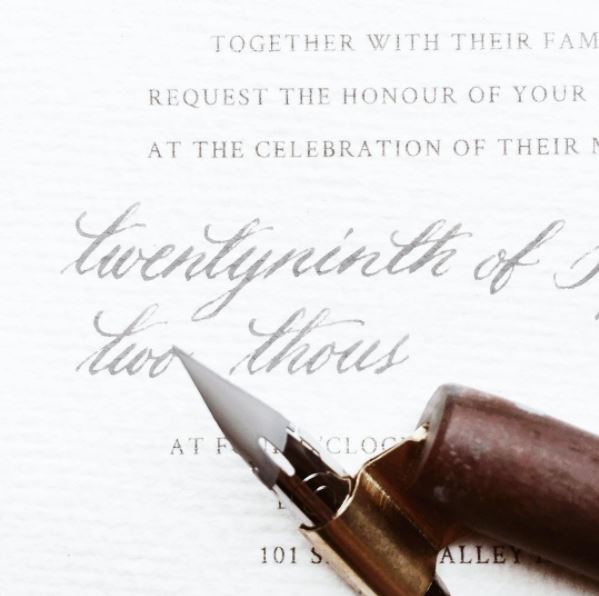 An intimate, individual feel
I love to experiment so there are very few materials I avoid. I'm a huge fan of agate slices – a magical creation of nature that brings spectacular colour and individuality to your day.
Handmade paper is another favourite for me because it complements calligraphy so well and manages to look and feel both organic and sophisticated. It also helps to create the more intimate, personal feel I aim for, whether it's a wedding for 200 in a country house or a wedding for 20 on a beach.
We'll work it out, together
Whatever your style, I'll work with you to carefully design the right stationery for you, and choose the script, colours, materials and textures that set the scene for your unforgettable day. We can bring a modern edge, stay traditional, get creative, play it personal – it's your wedding. And I can't wait to work with you.